1 event,
Keweenaw Co-op is giving a 10 percent Earth Day discount on all bulk food items.
1 event,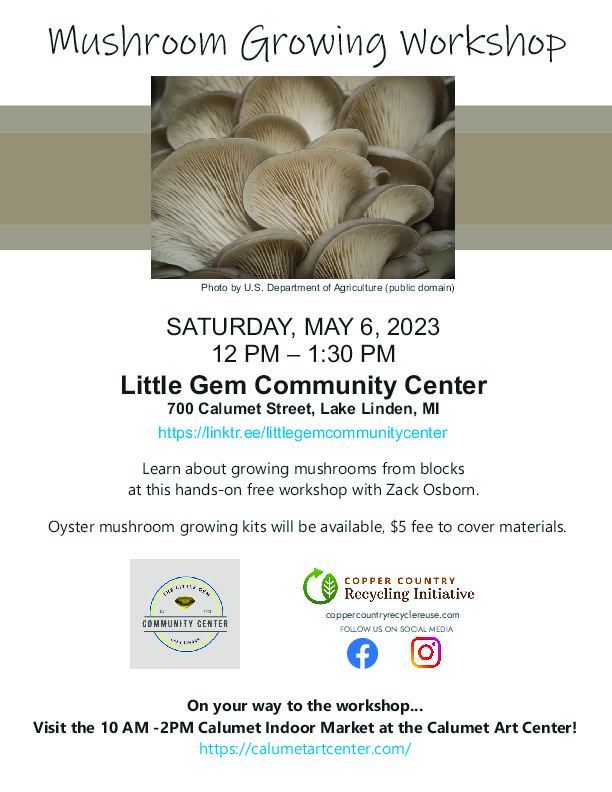 The Little Gem Community Center and Copper Country Recycling Initiative are sponsoring a mushroom growing workshop on Saturday, May 6 from 12-1:30 in the Little Gem Community Center (700 Calumet Street, Lake Linden). Zack Osborne will teach participants how to grow mushrooms from blocks.  This is a free educational workshop.  Participants will have the option...
1 event,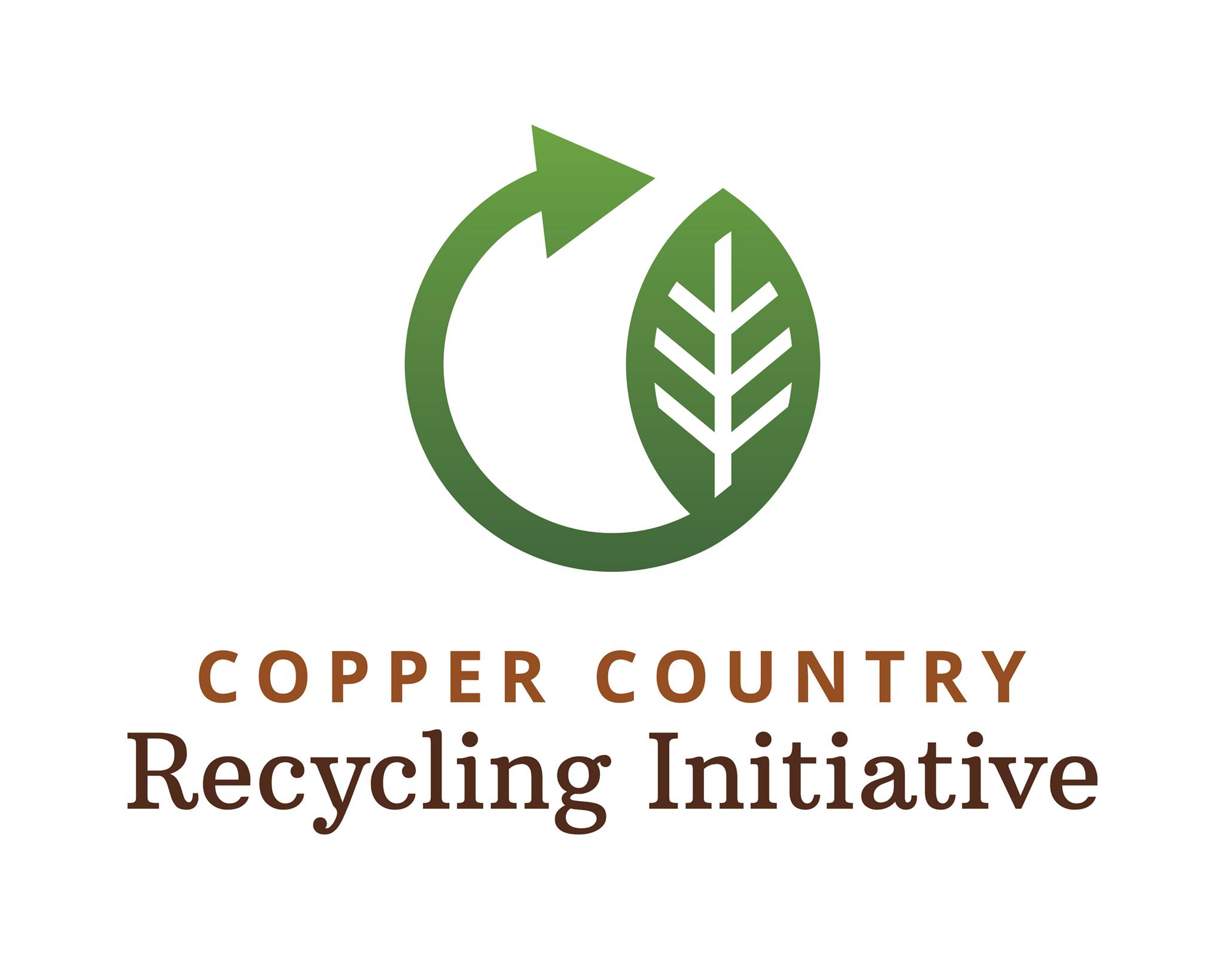 The Copper Country Recycling Initiative will meet on May 10 at 4pm at the Portage Lake District Library. You can also join via Zoom: https://us02web.zoom.us/j/87625791109?pwd=cTNmdHJzdWdLcjgyMzFaN293NjliZz09 Meeting ID: 876 2579 1109 Passcode: 545830 Telephone:  +1 312 626 6799 US (Chicago)
1 event,
Cheq Bay Renewables–a nonprofit working to make renewable energy more accessible in Ashland and Bayfield, Wisconsin, counties–will present a public forum on Zoom on individual and community solar projects, followed at noon by a picnic at the Houghton East Waterfront Park and a tour of local solar homes. Attend the forum at https://us02web.zoom.us/j/83975762265?pwd=TC9BcStaTDF4dFZOU2ZsUHhZTERoUT09 Meeting ID:...